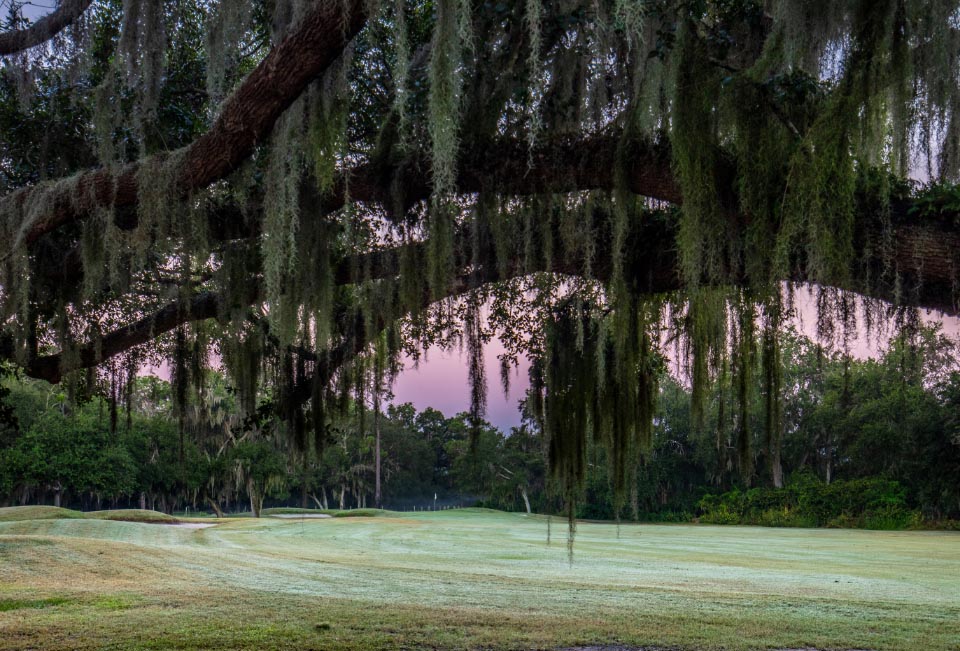 A Beautiful Course with Endless, Open Vistas
It is our pleasure to welcome you to the Kissimmee Bay Country Club golf course. From the moment you arrive here and step foot onto our beautiful grounds, you'll know that you are someplace very special.
When the architects of Kissimmee Bay Country Club's golf course carved the fairways out of the Florida landscape, they kept all the natural beauty intact. Surrounding the fairways, look for oak trees that date back a hundred years — a rarity in this region. And what gives the course its true Florida charm are the stands of stunning cypress trees, which were preserved from the surrounding landscapes when the course was built.
Blend in some classic palm trees to anchor and frame the view and the result is a spectacularly beautiful golf course. It's easy to see why Golf Digest nominated the course as one of America's "Best New Courses."
Unique Challenges at Every Turn
The course is designed with special attention to detail. There are many design elements to many of the world's top championship golf courses, including the unique water challenges.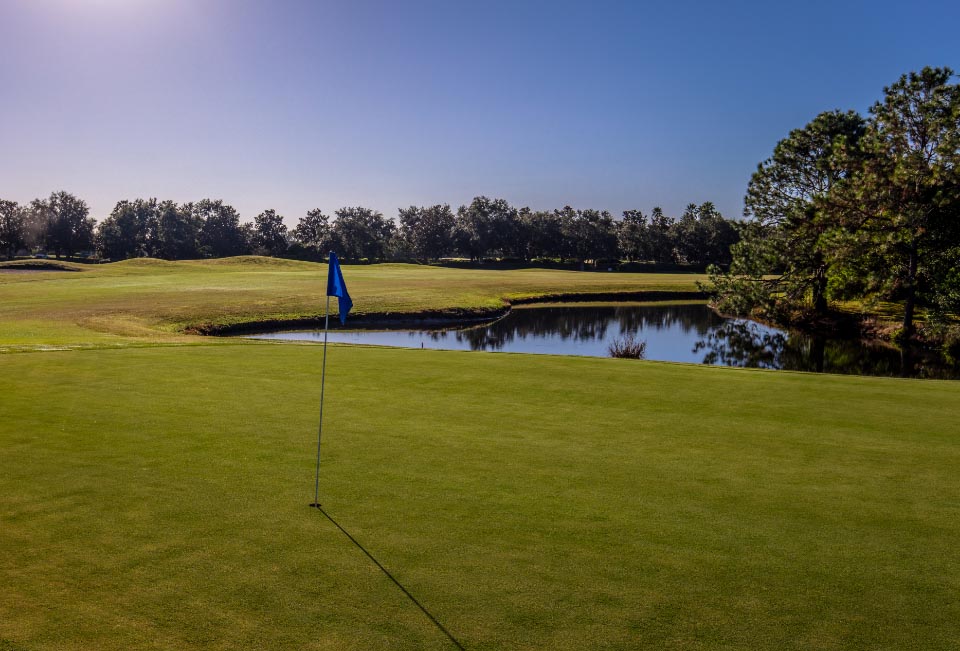 Immaculate Playing Conditions
We love the game of golf as much as you do, which is why we devote so much attention to the upkeep of our course. From the grass that blankets the course to the marble-white sand that fills the bunkers, it's all kept up in immaculate condition for the enjoyment of our members and guests. So you'll find not just breathtaking beauty when you play at Kissimmee Bay, you'll also find the right conditions for playing your best game every time.
Opportunities for Every Golfer
Golfers of all abilities will find our course to be accommodating to their own level of play. Our Gold level features 6,830 yards, par 71 play and a challenging slope rating of 132. Besides Gold, there are four other levels of play, all at par 71. They range from 6,317 yards and a slope rating of 123 to 5,104 yards with a very easy slope rating. With five different options, you get to decide how difficult you want the course to be.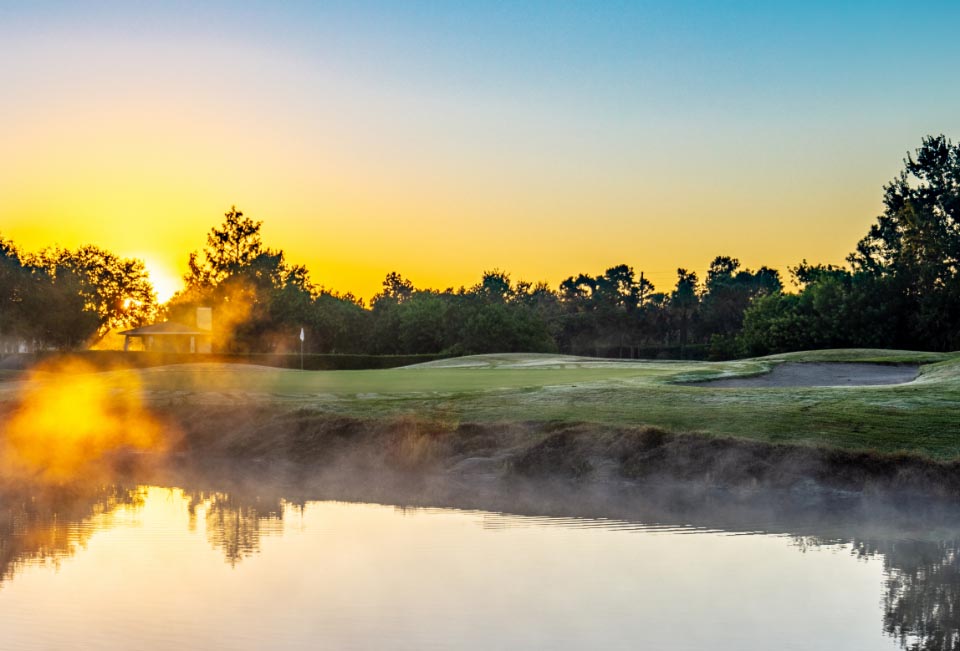 We invite you to play the course at Kissimmee Bay Country Club.
We hope that you will take the opportunity to play our beautiful course here at Kissimmee Bay Country Club. Located just 25 minutes from downtown Orlando and 30 minutes from the airport, it's not just beautiful and very well-kept, it's convenient, too. We invite you to stop by and play a few rounds — and if you do, please spend a minute or two in our Pro Shop. We're always here to answer questions and discuss everyone's favorite subject: golf!
| Course | Yardage | Par | Rating | Slope |
| --- | --- | --- | --- | --- |
| Gold | 6,830 | 71 | 72.4 | 132 |
| Blue | 6,317 | 71 | 69.9 | 123 |
| White | 5,891 | 71 | 67.9 | 113 |
| Silver | 5,419 | 71 | 66.6 | 107 |
| Red | 5,104 | 71 | 69.6 | |